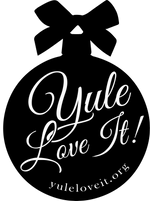 Welcome to Yule Love It! 
We're part of the Rockin' A B family and this is where we get to feature our love for all things Christmas.  Our only public appearance is at the Houston Ballet's Nutcracker Market.  You won't find these in our stores, but we are happy to ship from our online store. 
We hope "Yule Love It!"